How are you tracking the growth and health of your dental practice? Are you tracking key dental metrics? Are you tracking performance targets such as making sure that your net collections are 98% of your net production? Do you have production planning metrics for each week, month or on a quarterly basis?
Knowing the numbers of your practice is crucial for analyzing growth or turning around a struggling practice. It is important to understand your profits and losses to see how your practice arrived where it is today. Knowing your numbers is especially important for when you plan to sell your practice. If you don't monitor your practice's numbers, how can you make clear decisions moving forward?
Every practice's goals, opportunities, challenges, and business conditions are unique and directly affect your performance targets. However, there are some key dental practice metrics that every dentist, even you, should be tracking!
Setting goals to grow your practice
We know that dental practice management can be difficult. But to maintain a healthy and growing practice, it's important to set concrete goals to keep you and your team accountable. Do you have a set of future goals for your dental practice?
Here are some key dental metrics to analyze that will help you discover trends within your practice:
Focus on your recall program

Maintain overhead at 65% or less

Follow up on no-shows and last-minute cancellations

Monitor total office production and net production

Factor in unscheduled time units. The amount of missed appointments climbs in the summer; ensure that you're scheduling extra time units every day.Numbers for Collections & Accounts Receivables for Dental Practices
Do you know your true collection percentage?
As your practice grows, write offs and uncollected fees accumulate over time. Ensure that you and your team are keeping track of collections and accounts receivables information.
Net collections should be 98% of your net production for a fee for service practice

Your collections at the time of treatment should be, on average, about 50% for a fee-for-service practice. Ensure that your patients know that their payment is due at the time of their service.

Accounts receivable (AR) should be around 40% to 80% of one month's net production. Ensure that you are cautious of this number; extending payment plans can have a big impact on your practices' numbers.
Net Production for Doctors & Hygienists
Each doctor's net production divided by the days each doctor works. What is each doctor's daily average? Do you know the average number of patients per dentist per day?
"One of the most important numbers for any dental practice to know is exactly how much the dentist is producing on a daily basis. When you consider that the dental practice is a business and the dentist is the highest-paid employee of that business, it's important that the dentist is producing at a high level." - Dentistry IQ
Track Your Hygienists' Production Numbers
Each Hygienist's production / # of Days Hygienist Works

Hygienists goal production should be 3 times their daily salary

Ensure your hygiene department is offering a comprehensive screening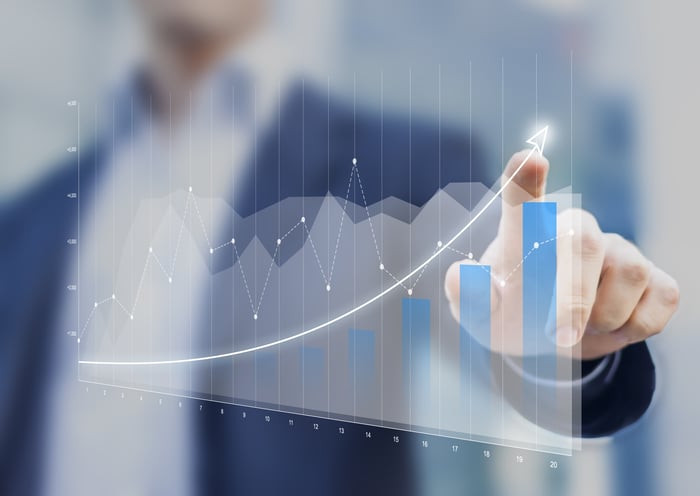 Setting Goals for New Patient Growth at Your Dental Practice
Where are your new patients coming from?
Which sources are referrals from Google versus a friend? Set monthly goals on new patient acquisition to understand where they are coming from. If you find that your referrals from patients are low, then this may be an indicator that your patients don't feel they can refer you to friends and family - or that you should be asking them to refer more often. If you're not getting enough referrals, use digital marketing tactics to generate referrals online or set up a strategy to bring in referrals through your patients and employees.
What goals should you be setting for new patient growth?
Request at least one referral per year from 40% to 60% of your current patients

Encourage more than 75% of new patients to refer their families to your practice

Treat more new patients than the number of patients you lose every month
In Summary
Remember, keep your finger on the pulse of your practice. These are just a few numbers we look at when developing a plan to increase the value of your practice. Buyers looking to purchase your practice want to know how healthy your business is, and each of these numbers have a huge impact. The same goes for sellers. Knowing the health of your practice gives you the knowledge, awareness and drive to make changes to improve your practice before you sell.
P.S. Stay tuned for one of our next blogs on dental software, learn how leveraging dental practice management software can improve your business and help you realize key dental analytics faster than ever.
At JPA, we're experienced in helping dentists find ways to inform transition goals for selling their existing practice, seeking the right practice to purchase or bringing on an associate or partner.